A Look Back While Thinking Ahead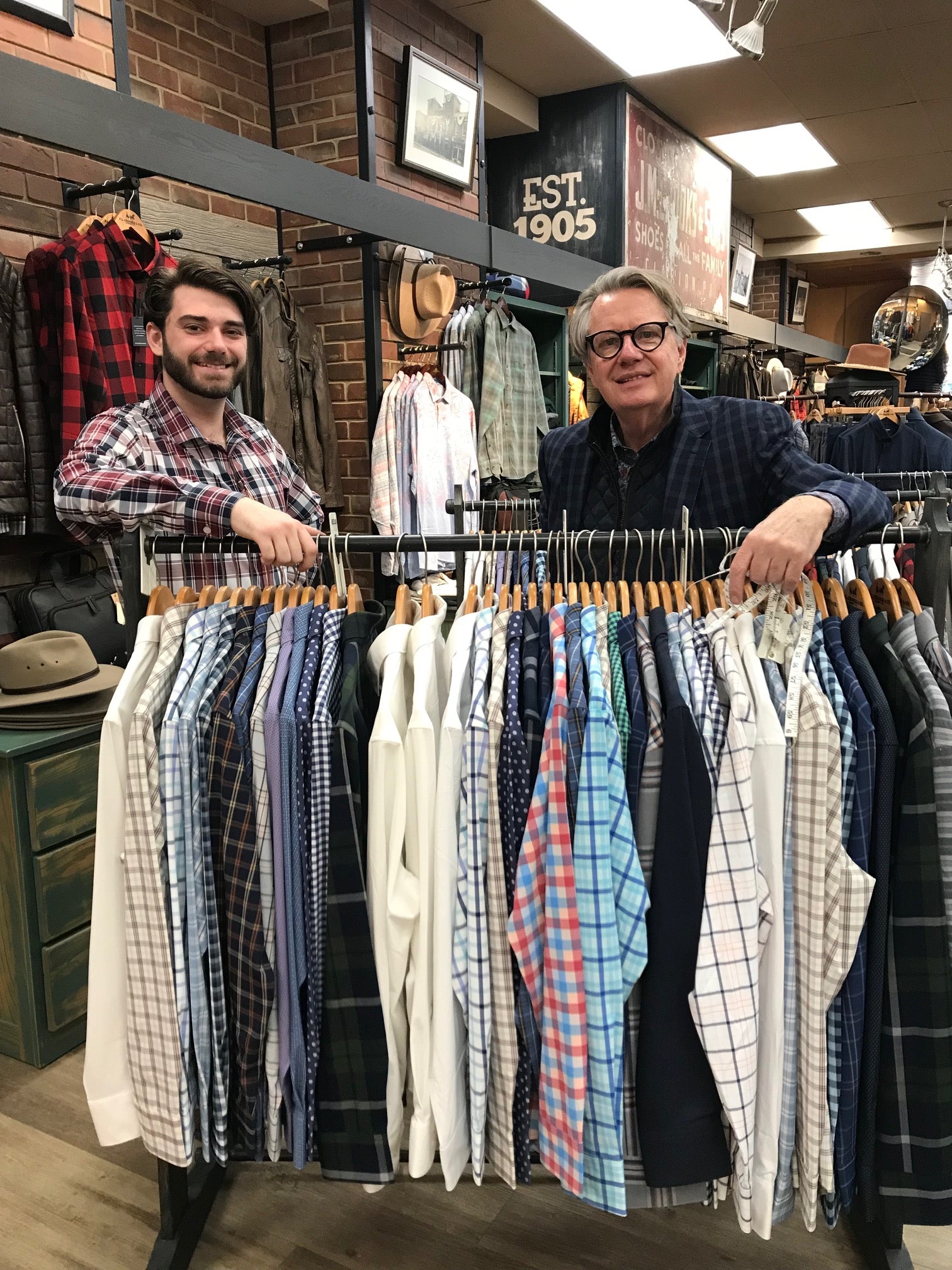 With its origin in 1905, FL Crooks & Co.is a 3rd generation family owned business located in downtown Clarion. What began as a men's clothing store has expanded to today offering clothing, footwear, accessories, and jewelry for men and women and even a limited children's selection of shirts, jackets and shoes. FL Crooks & Co. continues to focus on fabric, fit, functionality, and fashion for the amazing variety of quality clothing available in their 10,000 square feet of space.
Owner Jim Crooks states, "As we enter into 2023, we are excited about new product lines, new innovation, and new fashion. A lot of our garment shows have migrated to Chicago for the access there to Canadian markets and designers. Clothing for the office is much more relaxed. Stretch has really made a strong statement. In spite of the more casual vibe though, good looks never go out of style."
Jim heads up a staff of 12 full and part-time employees. Darla Friedlund, Women's division manager, will celebrate a milestone year in 2023 - 35 years with FL Crooks & Co.
Customer service is a strong point at FL Crooks & Co. with the staff always keen to tune into the clothing that our valued customers want. Sam Atwell, of the Men's division, invites one and all to "come into the store and have a conversation. We are buying for a very large area, figuring out what the wardrobe needs and desires are. This comes with challenges, but a fun challenge. We like to go out of our way to please and delight with our store's clothing, if we can." Sam points out that a personal favorite of his are the Mizzen & Main shirts which have especially strong appeal for him.
And speaking of strong appeal, FL Crooks & Co. is offering a tailored experience both in shirts and suits for a one-of-kind item made just for you.
For the high school and college age shopper, staff member Jenna Colussy encourages a look at Mono b, a popular priced line of ath-leisure wear out of Los Angeles.
Jewelry continues to be a strong seller with the popular Pandora line offering special promotions throughout the year. Moreover, Ania Haie is fashion inspired gold and silver jewelry known for its daintiness and layering ability. Mariana necklaces, bracelets and earrings are perfect for special occasion gifts with so many different looks and gorgeous colors.
A popular color for Spring 2023 is violet and other lighter shades of purple.
Free gift wrapping is available year round, not just at holiday time.
Our online website,
www.flcrooks.com
, has been in operation for over 20 years now. With growth of over 20% for the last 2 years, we were 3% behind this year in sales for the year.
The year 2022 was interesting for the staggered shipments and delays, but ended on a strong note. FL Crooks & Co. is extremely grateful for the continued support of our community. We have been blessed with customers who appreciate the services and products we offer to our area. Friends serving friends is what we are all about.