FL Crooks & Co. "Stays the Course"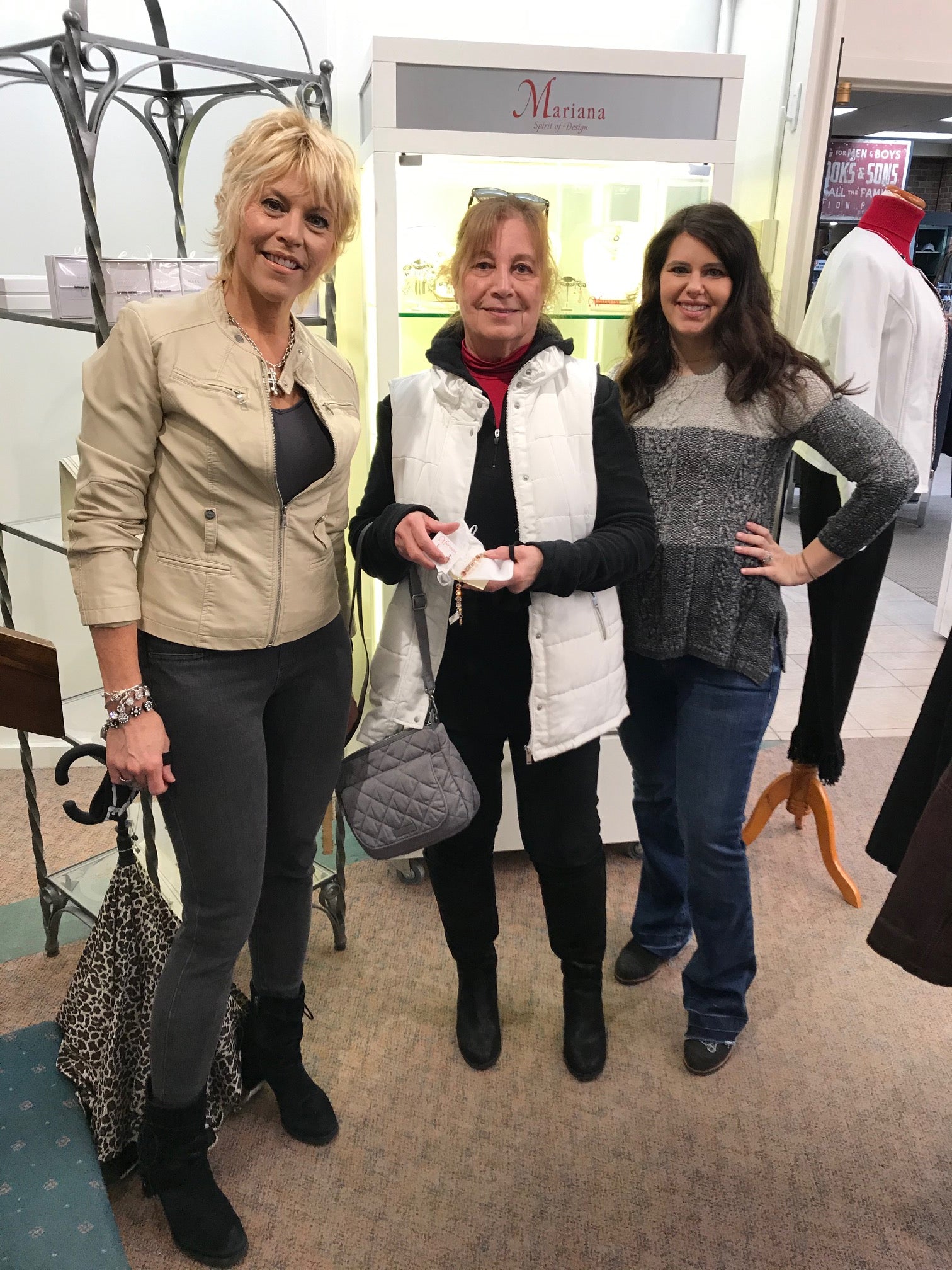 FL Crooks & Co. 'Stay the Course'
"I want it said of me, by those who knew me best, that I always plucked a thistle and planted a flower where I thought a flower would grow." - Abraham Lincoln
As we turn the pages of the calendar from February into March, FL Crooks & Co. continues to 'stay the course'. The challenges of the past year have taught us to be more grateful than ever for our community. People still value quality and service, and we strive to provide the best shopping experience possible here at our store on Main Street and online at www.flcrooks.com.
It's Tuxedo Time, and FL Crooks & Co. is offering great styles from two different companies - Jim's Formal Wear and Joe's Tuxedos. Rent a tuxedo, which includes shoes, starting at $185. For wedding parties renting 6 tuxedos, the 7th tuxedo rental is free. Jim Crooks states, "There is a growing popularity of buying suits in place of renting tuxedos." An inclusive package of a suit, shirt and tie is $249. Ten different color options are possible.
Spring arrivals have started to come through the door. Come and check out the imaginative Clic Readers, the latest in magnetic eyewear. Also, the Men's store has received a shipment of Calvin Klein trench coats in Black and in Khaki. Several gorgeous Joseph Ribkoff tops have arrived as well.
The Look Good - Feel Good - Do Good! t-shirts are available for sale. These make a nice complement to our popular vintage t-shirt collection featuring businesses from Clarion's past all designed from artist extraordinaire Karl Jacobson.
And the Inventory Reduction Sale, featuring 30% - 50% off is still ongoing with some unbelievable deals on coats, shoes, and sportswear.
Our Mariana necklace and earrings winner for the month of February is Evelyn Carlson of Brockway, pictured with Darla and Leah from the Women's department. Stop in to the store to sign up for the monthly drawing where a piece of beautiful Mariana jewelry is awarded. No purchase is necessary.
We want to take every opportunity to thank our community for their continued support and encouragement. Thank you! Life is unpredictable, but we will move forward and adapt and adjust with a positive mindset. We appreciate your friendship, and we appreciate you!
Cordially,
Lydia Crooks