Gratitude Today and Always! "Home of the Free, because of the Brave."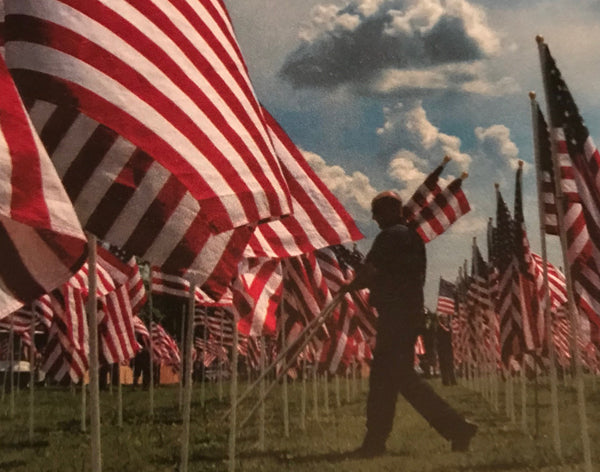 On Memorial Day, we honor all of our military heroes who so selflessly served our country for the preservation of our freedom. We reflect on their sacrifice and service with grateful hearts. We remember, we honor, and we thank with humble gratitude.
- To those in uniform serving today and to those who have served in the past. We honor you today and everyday.   -Unknown
- Without memory, there is no culture. Without memory there would be no civilization, no future.   -Elie Wiesel
- This nation will remain the land of the free only so long as it is the home of the brave.   -Elmer Davis
- No man is entitled to the blessings of freedom unless he is vigilant in its preservation.   -Gen. Douglas MacArthur
- Those who have long enjoyed such privileges as we enjoy forget in time that men have died to win them.   -Franklin D. Roosevelt
- Veterans are a symbol of what makes our nation great, and we must never forget all they have done to ensure our freedom.   -Rodney Frelinghuysen
- Ceremonies are important. But our gratitude has to be more than visits to the troops, and once-a-year Memorial Day ceremonies. We honor the dead best by treating the living well.   -Jennifer M. Granholm
- There is nothing wrong with America that cannot be cured with what is right in America.    -William J. Clinton
- As we express our gratitude, we must never forget that the highest appreciation is not to utter the words, but to live by them.   -John F. Kennedy
- Home of the free, because of the brave.   -Unknown
- I believe our flag is more than just cloth and ink. It is a universally recognized symbol that stands for liberty, and freedom. It is the history of our nation, and it's marked by the blood of those who died defending it."   - John Thune
- Our flag does not fly because the wind moves it. It flies with the last breath of each soldier who died protecting it.   -Unknown
This coming Flag Day, June 14th, honor veterans. Fly the Flag!
We remember, we honor, we thank.
With gratitude,
Lydia Crooks