July Is Independent Retailer Month!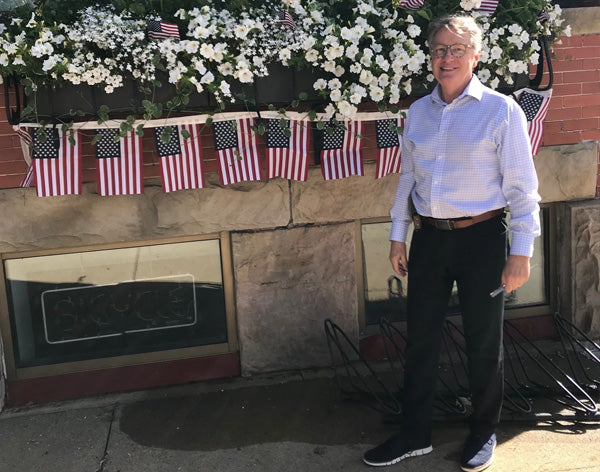 July Is Independent Retailer Month!
Here Are a Dozen Reasons to Stop by FL Crooks & Co.!

As the temperatures heat up and we revel in those lazy, hazy, crazy days of summer, let's continue to support our local economy and the independent businesses that contribute so much to our community. July is Independent Retailer Month, and there's no better time to visit your favorite locally owned independent businesses.

Keep in mind that $1 spent at an independent retailer is usually spent 6 to 15 times in the community before heading out of town. If every family in the US spent an extra $10 a month at a locally owned independent business, the results would be overwhelming. If this were the case, over $9.3 billion would be directly returned to our economy!

Moreover, since 1990, big business has eliminated 4 million jobs, while small businesses have added 8 million jobs.

With these statistics in mind, here are yet another dozen reasons to visit a favorite local business, FL Crooks & Co., for men's and women's clothing, shoes and accessories:

12.) Jewelry for gifts and for yourself - Pandora, Brighton, Alex & Ani!;

11). Men's Suits - a large and extensive collection including Hart, Schnaffer & Marx;

10). Judy P tops - figure flattering and great for travel in a rainbow of colors;

9). Tuxedo rentals - Do you hear those wedding bells ring?;

8). Patagonia and The North Face - simply the best in sportswear;

7). Shoes - over 40 different brands - a great investment for your hard working feet!;

6). A Secrid Mini Wallet contains an aluminum card protector to keep your credit card information safe;

5). Patrizia Luca hand bags are among the hottest purses on the market;

4). Joseph Ribkoff has a stunning collection of dresses, tops, and evening wear for the ladies;

3). Try a Mariana necklace on and sign up to win one! Starting in May, one free Mariana necklace has been given away each month.

2). Gentlemen: The new "Custom Bar" is set up and ready to serve you in securing your best fitting shirt ever.

1). Our staff is ready to meet and greet you and help you find what you want and need in the area of clothing, shoes, and accessories of superb value!

Remember to #ShopSmall and #ShopLocal. Happy summer 2019 as we support and visit our local independent retailers including FL Crooks & Co., located in beautiful downtown Clarion.

Thank you for your support!
Lydia Crooks