Proudly Made in America!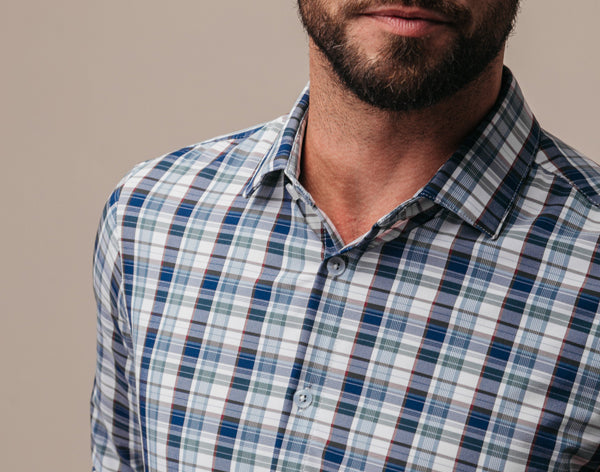 A recent Consumer Reports survey showed that 8 in 10 preferred buying American made products. Moreover, 60% said that they are willing to spend as much as 10% more for them. Even in this day and age of increased globalization, clothing brands are still being made in the USA and are being made well.
    Walk in the door of FL Crooks & Co. in downtown Clarion, and you will be greeted with an astounding number of American made products.The authentic American-made quality clothing industry is alive and well and thriving. The finest fabrics team up with proven American workmanship to create clothing that is durable, stylish, and stands the test of time.
     On the Men's side, first and foremost, Hart Schaffner Marx, one of the world's largest suit manufacturers, makes a great showing in our store with their quality sport coats and suits. A Chicago icon, Hart Schaffner Marx has been producing American made formal clothing for men since 1887.  
     Closer to home, in our very own state, Bill's Khakis, a popular Pennsylvania company, makes pants and shirts of high quality with materials produced and sewn in the USA. You may be familiar with their incredible pants, but do check out their fine line of shirts as well.
     Billed as "The World's Most Comfortable Dress Shirt", Mizzen + Main shirts are known to breathe, stretch and wick away moisture. These made in America shirts require no ironing and are machine washable. 
     On the Ladies side of FL Crooks & Co., Andria Lieu is featured and has been made proudly in the USA for over 15 years. This light and feminine clothing is known for its flattering fit and creative designs. The stylish tops and dresses are maintenance free and travel beautifully.
     Another travel friendly line of clothing, Clara Sun Woo, is designed by a mother and daughter team, Clara and Roseann. Their tops, tunics, jackets, and dresses are timeless pieces made of a signature soft stretch knit fabric. Classic and unique, the designs are made in the USA and then distributed to over 4,000 boutiques worldwide.
     Yet another American made company, with its origin in 1993 in the ski wear industry, SnoSkins has evolved to become an extensive sportswear line known for their novelty fabrics, incredible textures, and brilliant colors and prints.  Made proudly in the USA, SnoSkins has been going strong at FL Crooks & Co. for several years now with loyal customers singing their praises.
     The list of American made companies at FL Crooks & Co. goes on - Ariella, Judy P, Whimsy Rose, Alex & Ani jewelry, SmartWool socks, etc. Come and discover them for yourself at FL Crooks & Co. Who says America can't do it? The USA is making clothing, and doing it well. Good, genuine American-made quality and ingenuity and creativity never goes out of style.