Spring into Style this Mother's Day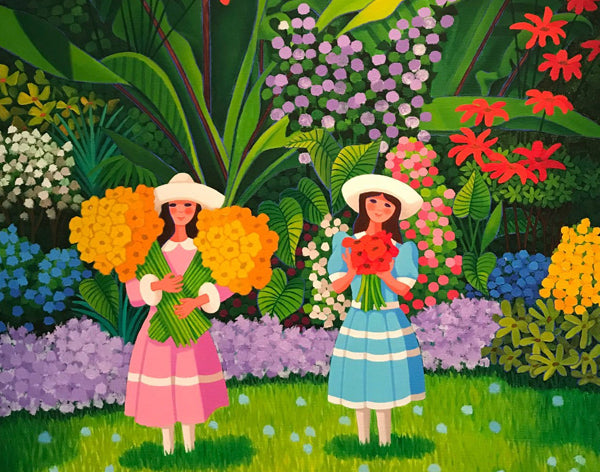 "My
mother
had a great deal of trouble with me, but I think she enjoyed it." - Mark Twain
May is a wonderful time to celebrate the beauty of nature and the long-awaited-for warmer weather!  As the buds and flowers simply burst all around us and the landscape comes alive with color, we celebrate the ones who gave us life - our
mothers
!
The modern holiday of 
Mother
's
Day
was created by Anna Jarvis in the early 1900's.  After the passing of her
mother
, Ann Reeves Jarvis in 1905, Anna wanted to find a way to honor the sacrifices that
mothers
make for their children.  With financial backing from John Wanamaker, a prominent Philadelphia department store owner, Anna organized a
Mother
's
Day
celebration in Grafton, West Virginia at a Methodist Church in May of 1908.  Six years later, in 1914,  President Woodrow Wilson established the second Sunday in May as
Mother
's
Day
.
Show your
mother
how much she means to you by a special gift from FL Crooks & Co.  Spring fashions have never looked prettier nor have been more appealing! We have all types of gifts for the different types of moms that make the world go 'round!
For sportswear that is functional, reliable and fashion-forward, FL Crooks & Co. is proud to feature outdoor brands such as The North Face, Patagonia, and prAna. For tops, pants, and dresses, we offer a lovely selection from Joseph Ribkoff, Judy P, Whimsy Rose, Before + Again, Mavi, Raffinalla, and Margaret M. The jewelry and purse spotlight here at FL Crooks & Co. focuses on Pandora, Brighton, Marianna, Patrizia Luca and Vera Bradley. Stackable rings, tassel necklaces and earrings, and backpack purses are all current hits and make superb gifts for your mom. Rose gold is all the rage!


May - a month to say "Thank you, Mom!  You are the best, and you deserve the best!" Aren't moms great?


Three Cheers for
Mothers
in the Merry Month of May!
Lydia Crooks