Wedding Anniversary Greetings!!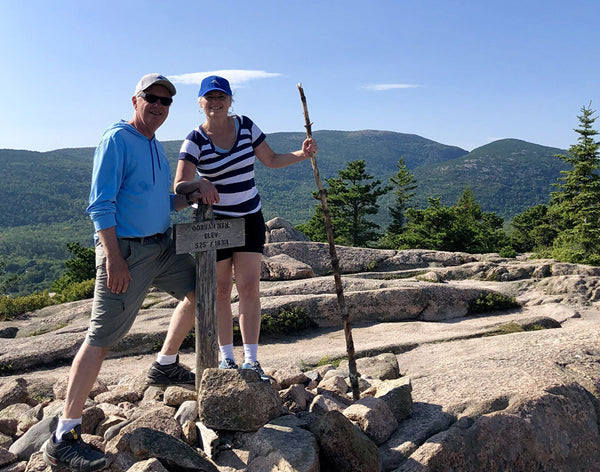 Wedding Anniversary Greetings!!
My husband, Jim, and I recently celebrated our 37th wedding anniversary. The number 37 is a curious number. It's almost halfway between the Silver 25 milestone and the Golden 50 celebration. There is much to contemplate about the number 37.
- The value of the normal body temperature;
- The atomic number of Rubidium, an element often found in fireworks;
- The number of plays written by William Shakespeare;
- The first two digits of the dialing code for Monaco;
- The 37th anniversary is symbolized by Alabaster, the name given to two unique and different minerals - soft Gypsum and hard Calcite, representing the softness and durability of marriage.
So, while I'm thinking about this curious number 37, Jim and I received an incredibly heartfelt and genuine letter from Rev. David Selleck that I wanted to share with you:

"Dear Jim & Lydia,
    I am now thinking about that special time that our God of love, brought the two of you together, and built in you a bond of love and devotion that should last till God calls you to your eternal home. I, along with many others,  am glad that your bond is still holding and for that we come to celebrate.

    Every day I look back at the 60 years, God gave to me with my wife, and with a heart filled with gratitude, I thank our Lord for that wonderful wife and family that He gave me. It is now going on ten years since she went home to be with her Lord, and oh how I miss her!!
With that in mind I must say to each of you, take the very best care of your spouse that you can, now while you have the opportunity. You will never regret it; for life's experience tells us that gratitude is much better to live with than regrets.

    God bless you in the years yet to come, with a generous showing of sincere appreciation for each other.
    I will conclude my Anniversary Congratulations by expressing my appreciation for the two of you. God bless each of you and your marriage.
In the loving service of our Lord,
D.J. Selleck"
Thank you, Rev. Selleck, for your kind and thoughtful words and a timely reminder to be grateful and to show appreciation through this 37th anniversary year and beyond.
Celebrate!
Lydia