What's Your Fashion Resolution for 2020?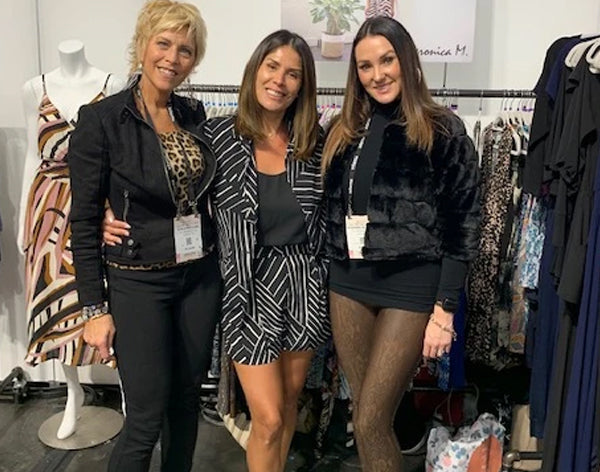 What's your fashion resolution for 2020?

What's your fashion resolution for 2020? It's a new year and a new decade. Perhaps it's time to do things a little differently, let your inner self shine a little more brightly. We hear so much about sustainability, inclusivity, and social responsibility in our current era. How do we continue to create fun and freedom through fashion?
At a recent clothing show held at the Jacob Javits Center in NYC, attendees and exhibitors were asked to write their answer to the fashion question on a post-it note and attach it to a board in the lobby of the convention hall. Here is a sampling of the answers posted there to the question 'What's your fashion resolution for 2020?':
- Continue to focus on USA made brands and give back to the community;
- Looking and feeling amazing in 2020 - us and our customers!;
- Give back to society and make the world more colorful;
- To continue to motivate others;
- Be more bold;
- For everyone to start wearing red clothes and not work out clothes;
- Build my brand to encourage more women to be classy.
Moreover, I asked several exhibitors at the recent outdoor show held at Kalahari in the Poconos and received these responses to the fashion resolution question:
- To fit in a size L (Adam from prAna);
- To fit in my clothes (Jayson from Spyder);
- Get more leggings because they're more comfortable than jeans (Fran from Killtec);
- Feel comfortable and confident (Nick from Kari Traa);
- Stop living in just tee's and sweatshirts (Doug from Kuhl).
I couldn't resist asking the fashion resolution question to the staff at FL Crooks & Co so here goes:
~Audrey: Be a little more bold and outgoing with the colors and fashions.
       My daughter is always telling me to 'Throw a splash of color in';
~Dar: Wear more of my clothing from my closet ;
~Gayle: Try on. Try on. Try on. (Shop at FL Crooks & Co., but I do that all the time so it's not a resolution.)
~Jim: Newness! Be bold!;
~Leah: Step out of my comfort fashion zone;
~Lydia: Keep in mind Mr. Pigeon's mantra - "We dress to honor one another";
Patrick: Clean out my closet. For every item I buy, it's time to move one item on to someone who can use it.
~Regina: I need new clothes; my goal is to buy outfits - something you can wear together;
~Rhianna: Quality over quantity;
Dar and Rhianna had fun meeting the designer Veronica M. at the New York clothing show, and Veronica's fashion resolution was to design clothing that everyone shopping at FL Crooks & Co. would be pleased and delighted with. Stop by FL Crooks & Co. in downtown Clarion, and let us help you hone your unique sense of style in the New Year 2020.
Fashion forward into 2020!
Lydia